Kinetic-One operates the Cycle To Work scheme. The scheme enables employees of particpating companies/organisations to purchse cycling equipment, including wheels… tax free through their salary.
You can save hundreds of £££'s, and spread the cost interest-free through your salary.
We are a member of Cyclescheme.co.uk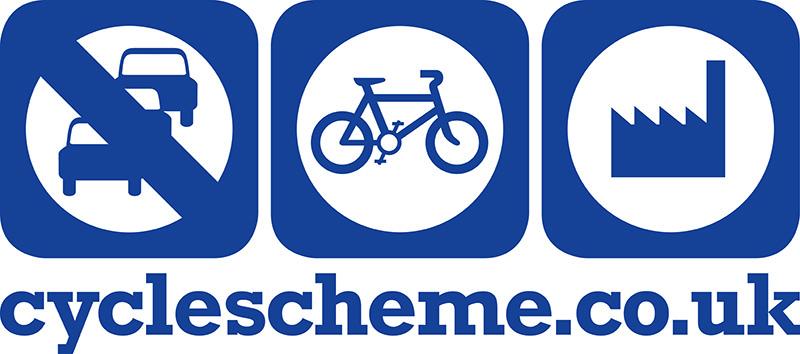 Buying Kinetic-One Wheels through Cyclescheme - The Process.
THE FIRST THING WE ASK YOU TO CHECK IS THAT YOUR EMPLOYER USES 'CYCLESCHEME'(rather than another of the confusing number of cycle-to-work schemes!) eg Bike2Work!
When you order a set of our custom built wheels through Cyclescheme, the process is surprisingly easy. We begin by taking your order spec and take it from there.
Once your employer is signed up to the scheme and approves your purchase - then you tend to get your custom-built K1 wheels as quickly as if you were paying cash up front - about 21 days from order.
You can also include the cost of cassettes, tyres, etc - up to a total maximum stated on your voucher - so you can save a huge amount on those too and not have to pay for them up front.
A. Summary of the process
1. We give you a formal quote for a wheelset.
2. Your employer needs to Register with Cyclescheme – To do this they fill in a form on the Cyclescheme website. Takes only a few minutes. Many employers are already registered.
3. You then complete a short online application as an Employee on the Cyclescheme website. As soon as this is done we start to build your order.
When you apply online you'll need to fill in these details:
- Shop Name: Kinetic-One(Thrupp) [KINET011]
- In the 'Package Details' section: Do NOT tick the 'Add a Bike' or 'Add an Accessory' boxes.
-Instead scroll down to the 'Set your budget' box and enter the total amount of your quote.
4. Once your employer and the scheme have sorted payment etc behind the scenes - then you will get an e-certificate/voucher sent to you by Cyclescheme (this most often takes about a week from the start of your registration – depending how quickly your employer pays the cyclescheme!
(You might already have the e-certificate/voucher that's even better as it enables the process to be quicker still!)
5. You then send us the e-certificate/voucher and on receipt we complete and send you your wheels.
B. Cyclescheme Admin Costs
There is s 10% charge to purchase your wheels through the Cyclescheme.
Please be assured that we don't earn a penny from this fee – it all goes to Cyclescheme to cover their costs of operation.
The good news is that this fee can be included as part of your Cyclescheme purchase. This means that if you do decide to go ahead and buy a Kinetic-One wheelset through the Cyclescheme you don't even need to pay the fee up front. It's added to the total bill and therefore subject to the massive tax savings that the Cyclescheme offers - and what's more is paid interest free over 12 months.
C. Paying for your wheels
Once you receive your e-certificate/voucher for your purchase, you submit it to us – then a few days later we finish your wheels and send them to you.
You then start paying for them through your pay-packet, as laid out in your application