Bitex QR and 12mm thru axle converter set
You will earn
0 reward points
with this purchase
Sharing is caring

Send this to a friend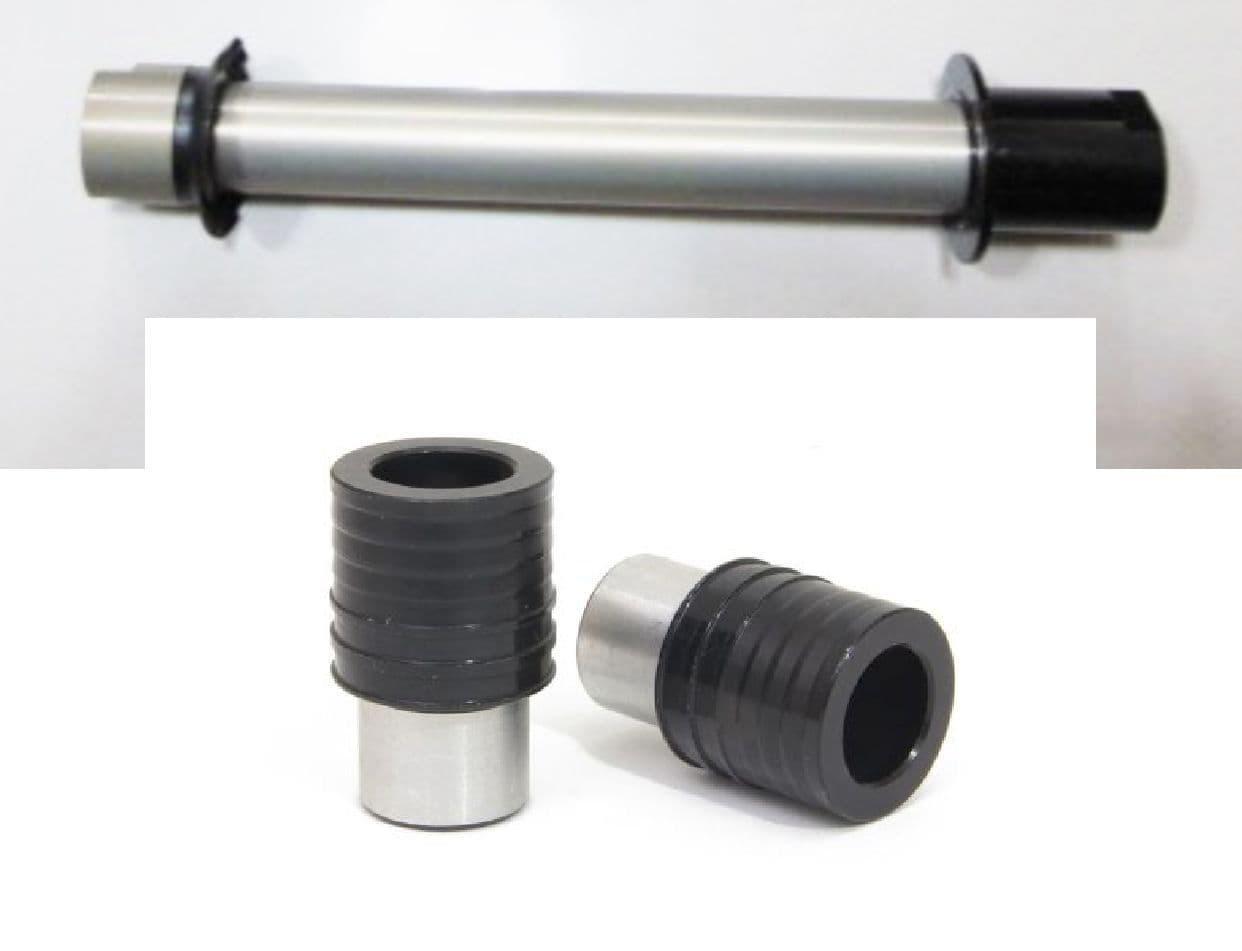 PLEASE NOTE THESE CONVERTERS ARE ONLY FOR KINETIC-ONE WHEELS FITTED WITH OUR BITEX HUB VARIANTS .. DO NOT BUY IF YOUR WHEELS ARE NOT K1 WHEELS - they are unlikely to fit!

If you purchased a set of K1 wheels for quick release fitting - and you have Bitex 4-in-1 disc hubs then you can convert to the more modern 12x100mm front and 12x142mm rear thru-axle system by buying this kit.

THE KIT COVERS BOTH FRONT AND REAR WHEELS. Make sure you order the right kit - determined by whether you have Bitex Centerlock hubs or Bitex 6-bolt hubs. Fitting instructions below:

UK SHIPPING 4-5 DAYS

Fitting
Front wheel: is the pair of endcaps pictured. Just pull out old ones by hand and replace.
Rear wheel is the axle pictured. Insert 5mm allen in each end of the QR axle holes and turn anti-clockwise to release. The Non-drive side end cap will release.
Slide out the entire axle from the drive side. (Hold freehub in place on hub if you can as keeps it all simpler - once axle removed nothing is holding the freehub on other than your hand!)
Then take the 12mm axle. Remove the black 
endcap
 and slide the 12mm axle in from the drive side - threaded end first. Then tighten the end caps firmly using 2x 17mm spanners.
Reviews
Be the first to review this product.
Leave A Review